The OG Coodle Cuddle Pillow
Internal Braces Keep Pressure Off Your Arm
The Coodle® is the OG of cuddle pillows. It has a revolutionary brace design system that prevents the weight of your cuddle partner's head from squashing your arm. Cuddle close for a longer period of time during bed or couch time.
What's A Coodle?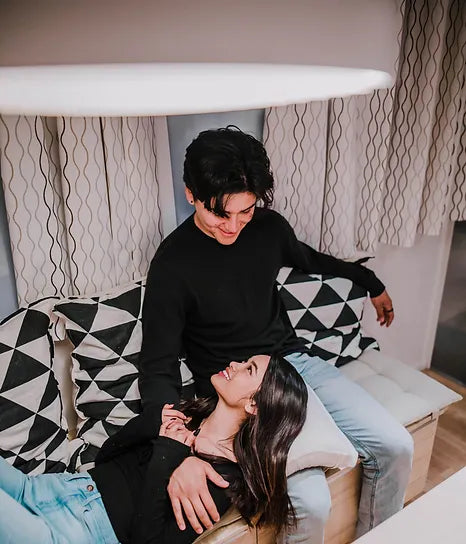 Coodle Improves The Cuddle
Cuddle close for a longer prior of time during bed or couch time. Don't let discomfort ruin the moment. Our pillow is specifically designed to provide you with ultimate comfort and support while cuddling.
Not Just For Couples!
The Coodle® isn't just great for couples though, it's also perfect for solo cuddling sessions! Whether you're watching a movie, reading a book or sleeping on your side, the pillow will provide you with the support and comfort you need to cuddle for longer.
Nap Better And Longer
Take your nap to the next level. Strong enough to keep pressure off your arms. Soft enough to sleep soundly. Great for travel too! Don't let the lack of a window seat stop you from resting on that flight.
Makes A Great Gift!
Looking for the perfect gift? Look no further than The Coodle®! From cuddling sessions to a comfortable night's sleep, it is a thoughtful and unique gift for even the hardest person on your list!
Shop Now